MAX Wild Berries Lozenges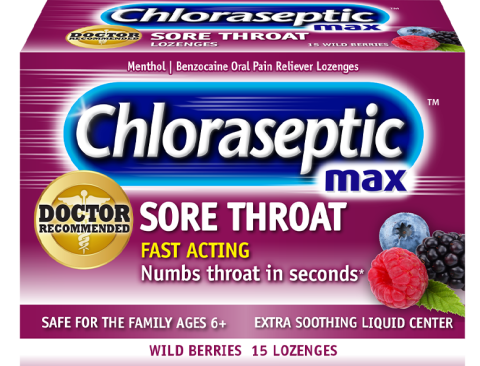 MAX Wild Berries Lozenges
Maximum strength relief of your sore throat with an extra soothing Wild Berry Liquid Center. Doctor recommended sore throat relief.
Extra soothing liquid center - relieves pain and cools nasal passages
Chloraseptic® lozenges contain benzocaine which temporarily relieves minor irritation, pain, sore mouth and throat. Chloraseptic®, when used as directed, provides safe, effective and fast relief.**
**Note: Please refer to the WARNINGS provided below for important information on the safe use of benzocaine containing oral care products.